ATTENDANCE IS ALL ABOUT Access & ENGAGEMENT
QUESTION: Do we have data that allows us to identify the types of learning activities, grade levels, or instructional delivery models where students are more engaged and we see more participation than others?
5 key areas
Contact
Connectivity
Relationships
Participation
Chronic Absence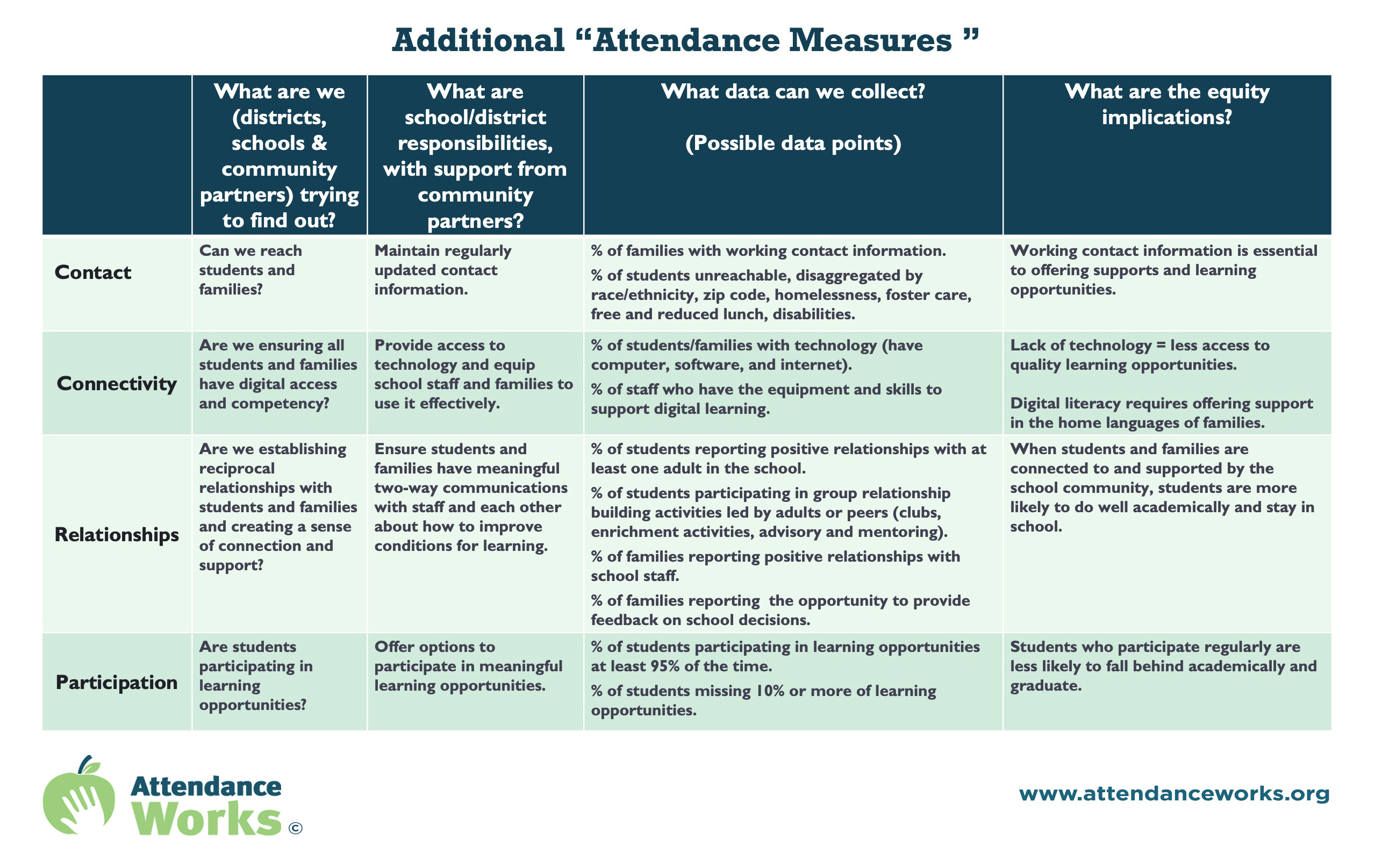 Resources for attendance
Click The BLUE Title for Access
This document provides school entities with guidance on how to enhance local attendance policies and systems to ensure consistent measurement, analysis, and support of daily student attendance. 
Answers from the Pennsylvania Department of Education to a number of Frequently Asked Questions regarding truancy and attendance.
"we explain each intervention, identify the problem it solves, summarize supporting research, offer modifications for Covid concerns, and highlight schools or school districts that have used the strategy successfully. The list isn't exhaustive, but it represents a substantial sample of the leading work and latest thinking on improving attendance."
The Guide to Using the Attendance Playbook will assist educators and their teams in thinking through key questions in selecting, prioritizing, and implementing strategies included in the playbook.